Shell Malaysia LiveWIRE Success Stories
Every year, the Shell Malaysia LiveWIRE programme uncovers the 10 best entrepreneurs from across Sabah and Sarawak. The below are a snapshot of some of the programme's alumni and how they contribute to the Shell Malaysia value chain at present.

Irene Mositol
Dumo Organik (estd. 2018, Kg Bundu Tuhan, Sabah)
Irene is a trained agriculturalist and has developed her experiences in engaging rural farmers in Sabah through her employment with a local NGO. She emerged as a winner in the 2018 Sabah Shell LiveWIRE programme with her business, Dumo Organik (Dumo), that aims to support rural farmers in Sabah to achieve the Malaysian Good Agricultural Practice (MyGAP) certification for their produce.
Since receiving her grant, she has been hard at work developing her farm that will serve as a demonstration site to educate rural farmers on the criteria to achieve MyGAP certification. As of time of writing, Dumo is now in contact with Sabah Shell Petroleum Company's offshore caterers and intends to supply directly to them for the benefit of Shell's operations in Sabah.
To make ends meet now and identify other farmers, Dumo has commenced conducting trainings on natural farming in womens' groups in Kota Marudu since April 2019. With this training, the farmers learn how to produce their own natural fertiliser, insect repellents, and manage their farm systematically. Dumo then partners with them to market their fresh, pesticide-free vegetables outside of the villages.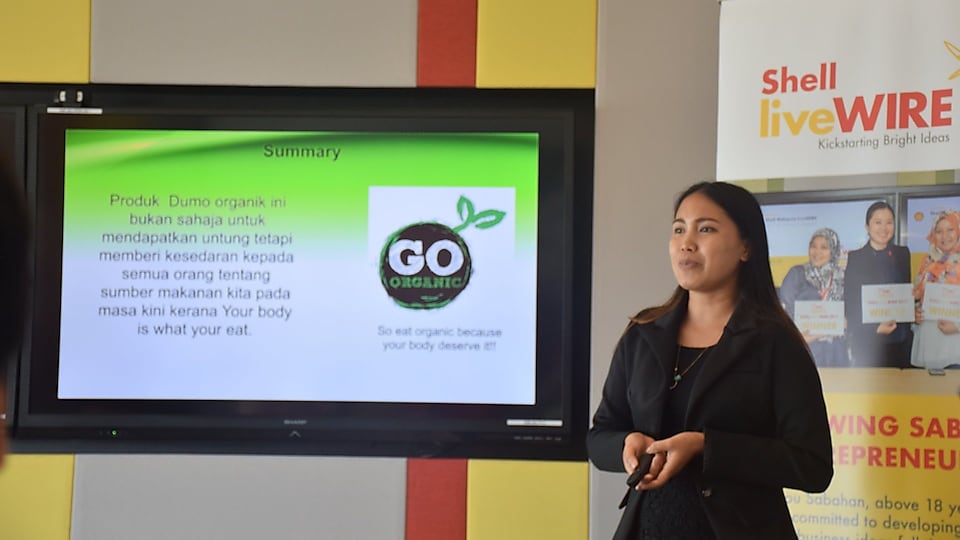 Irene delivering her presentation at the 2018 Sabah Shell LiveWIRE Pitching Competition.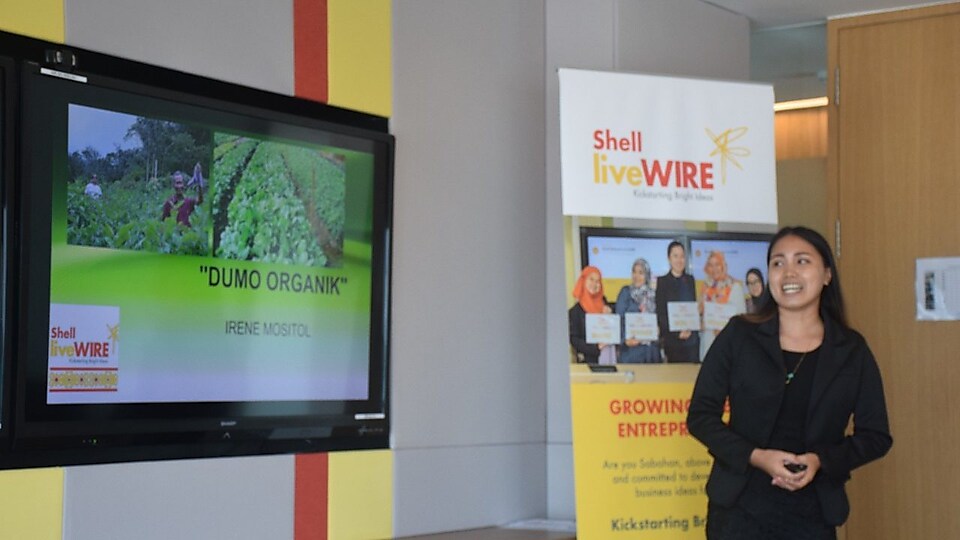 Irene introducing her idea at the 2018 Sabah Shell LiveWIRE Pitching Competition.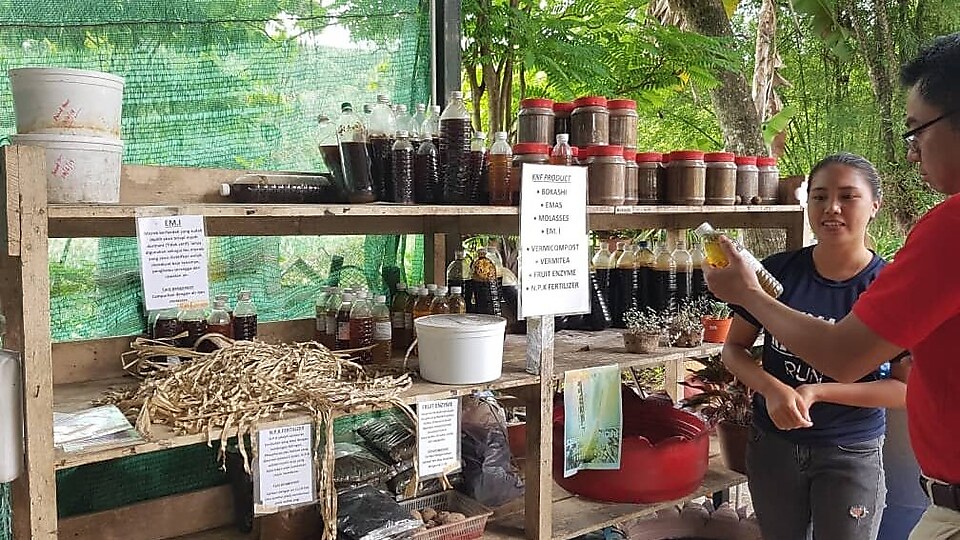 Irene explaining her products to a Shell employee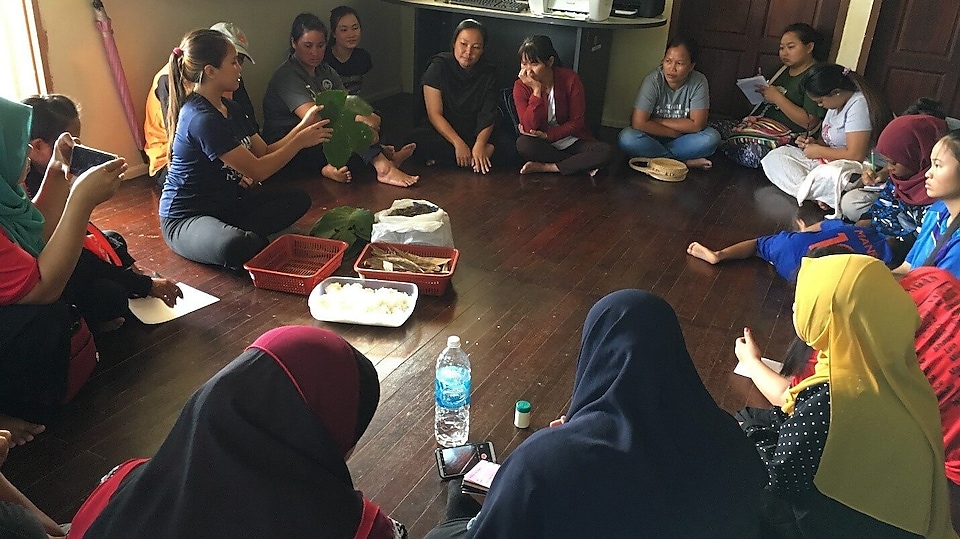 Irene conducting training with the Women's Group of Kg Gana in Kota Marudu, Sabah.
Wee Hung Yee (Jeff)
WormingUp (estd. 2015, Kuching, Sarawak)
Upon winning the 2016 Sarawak LiveWIRE programme, Jeff has pivoted his business that used to be focused on chicken farming to selling black soldier fly larvae as chicken feed to established chicken farmers.
By using black soldier fly larvae to digest organic waste, WormingUp helps the city of Kuching to dispose of compostable rubbish, without anything going to landfills. One tonne of soldier fly larvae can digest up to one tonne of organic waste in a day's time. In addition to that, black soldier flies do not consume food in their adult phase, rendering them harmless in comparison to the common housefly.
Jeff was also crowned a LiveWIRE Global Top Ten Innovator in 2018, outdoing his entrepreneurial counterparts from the UK and Indonesia, to walk away with a winner's package of USD20,000 and an ongoing mentorship from Shell staff. Right now, WormingUp partners with selected Shell Retail sites to collect recyclables from the community nearby.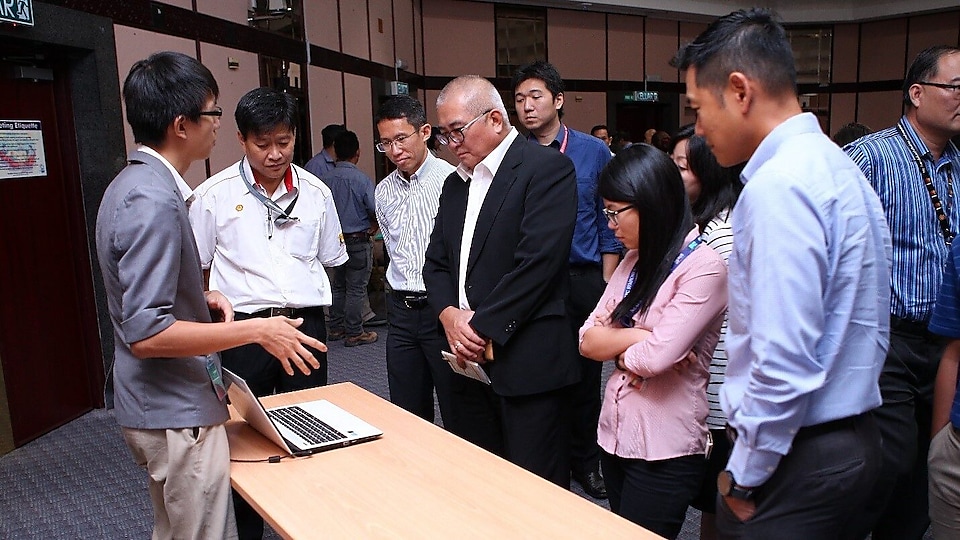 Jeff Wee of WormingUp presenting his business idea to the mayor of Miri and other Shell staff in 2016.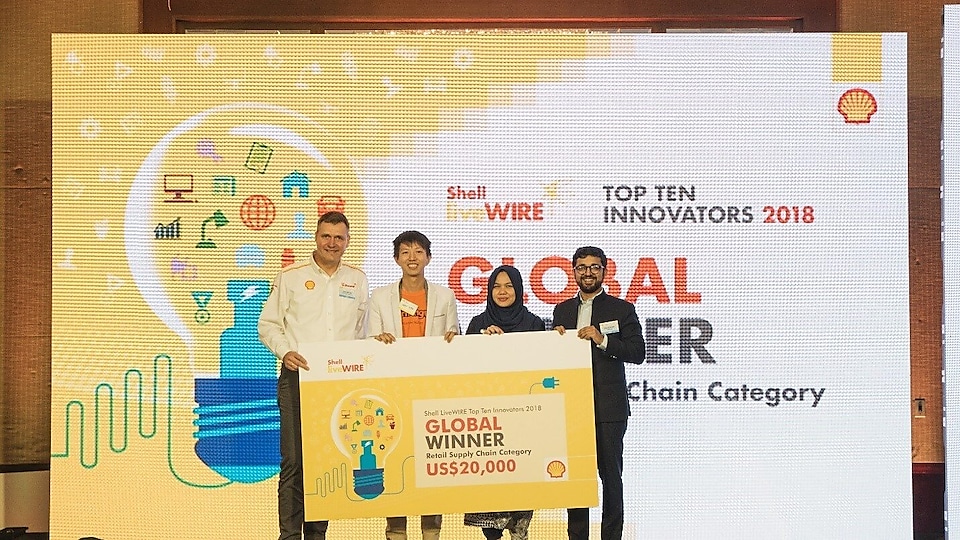 Jeff Wee of WormingUp at the 2018 Global LiveWIRE Top Ten Innovators Award Ceremony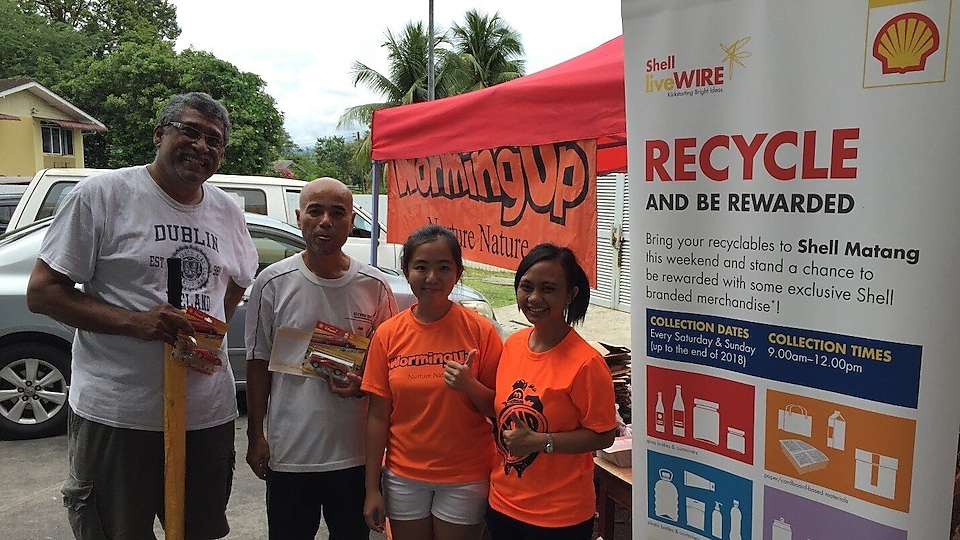 WormingUp trading domestic recyclables for Shell branded giveaways at a Shell station in Kuching, Sarawak.
Zairustina (Tina) binti Putit
All Aboard Young Leaders Centre (estd. 2016, Miri, Sarawak)
Tina hails from Miri and was also selected as one of the top 30 entrepreneurs to complete the inaugural 2016 Sarawak Shell LiveWIRE programme.
Since then, she and her partner have established All Aboard Young Leaders Centre (AAYLC) as Shell Malaysia's Science, Technology, Engineering & Mathematics (STEM) delivery partner through #MyGeekMovement; a 3-year social investment initiative that aims to provide early exposure and ignite interest in science and technical fields among secondary students in 15 schools throughout Malaysia.
Three years on, AAYLC continues to grow #MyGeekMovement's delivery; initially engaging 225 students in its first year to now coordinating the participation of more than 675 students in their third year. Through this platform and Shell's relationships with external agencies, AAYLC is now expanding its outreach to Sarawak rural schools while supporting Malaysia Digital Economic Corporation (MDEC) and the Sarawak State Government through its agency, Tabung Ekonomi Gagasan Anak Bumiputera Sarawak (TEGAS)'s STEM initiatives.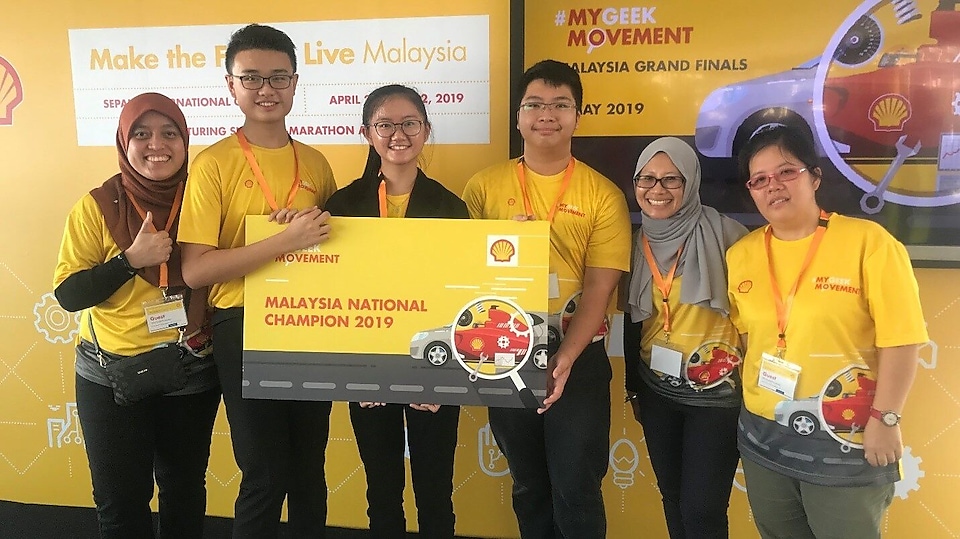 Tina on the far left with the 2019 national #MyGeekMovement champions with her partner Haslina and the team's teacher advisor.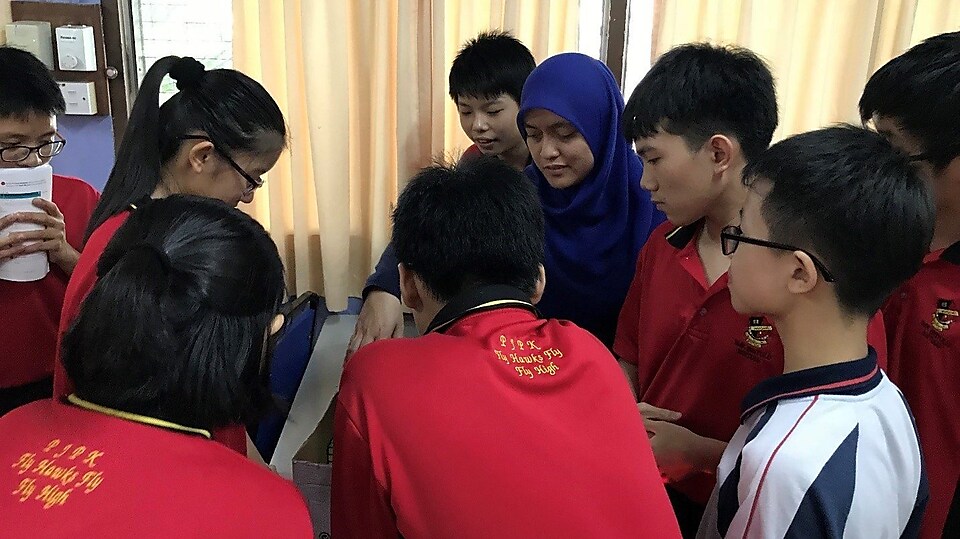 Tina conducting workshops with students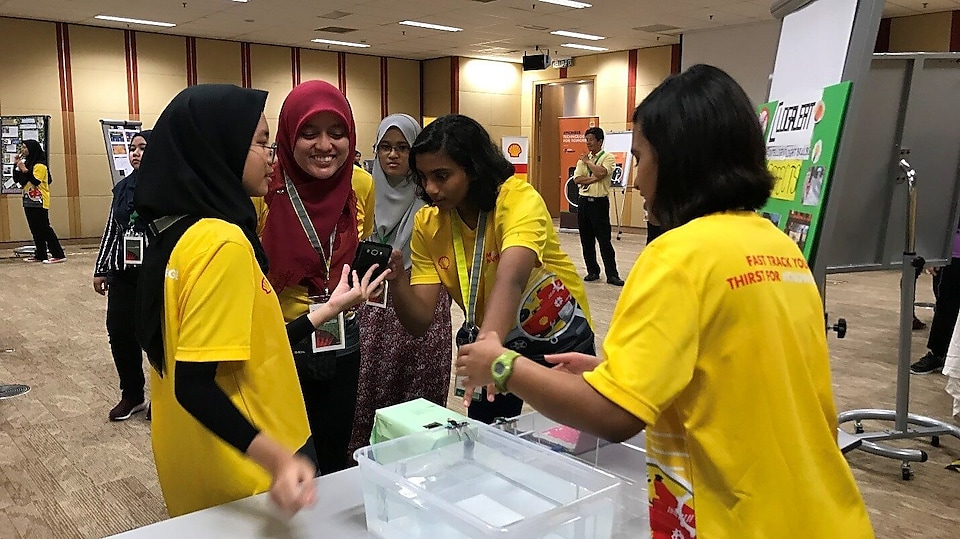 Preparing student teams for their final presentation to Shell leaders and judges for the #MyGeekMovement competition
Haaziq Ibrahim
Brique Engineering Solutions (estd. 2018, Kuala Lumpur & Sarawak)
Originally from Kuching, Sarawak, Haaziq founded an engineering consultancy focused on delivering sustainable solutions for commercial needs. Using this business, he participated in the 2017 Sarawak LiveWIRE competition, emerging as one of the five winners, outdoing 90 entrepreneurs from all over Sarawak.
In 2018, Haaziq was selected as a Global Top Ten Innovator, earning USD10,000 as a runner-up in his category through his Sustainable Fishermen Ambassador programme. Using his team's engineering expertise to manufacture a net-hoist winch, Haaziq incentivizes targeted fishing communities in Sarawak to practice sustainable and ethical fishing practices.
As of now, Haaziq is in consultation with the Sarawak Shell Berhad procurement team for a tendering opportunity to perform specific maintenance activities for our offices in Lutong, Sarawak.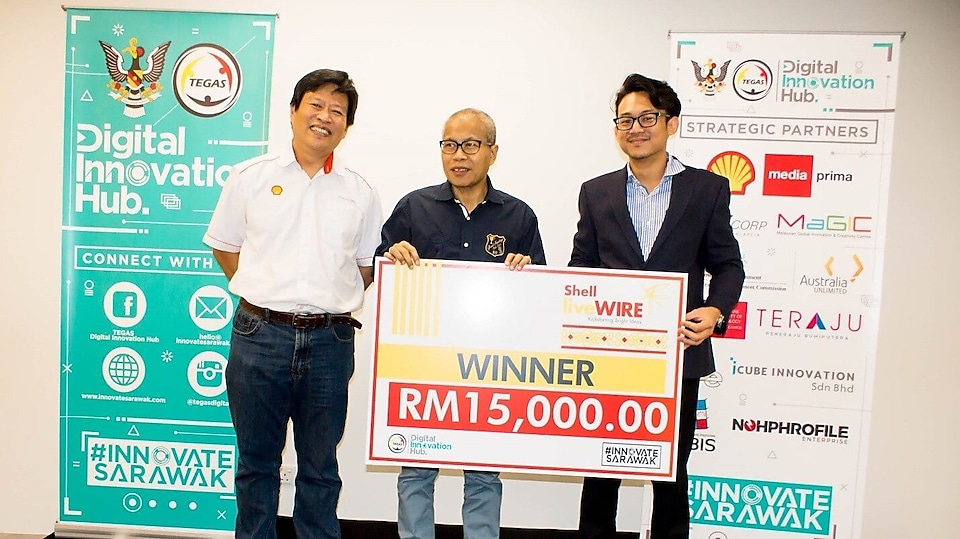 Haaziq receiving his 2017 Sarawak Shell LiveWIRE award from Sarawak Shell Berhad and LiveWIRE strategic partner, Tabung Ekonomi Gagasan Anak Bumiputera Sarawak (TEGAS)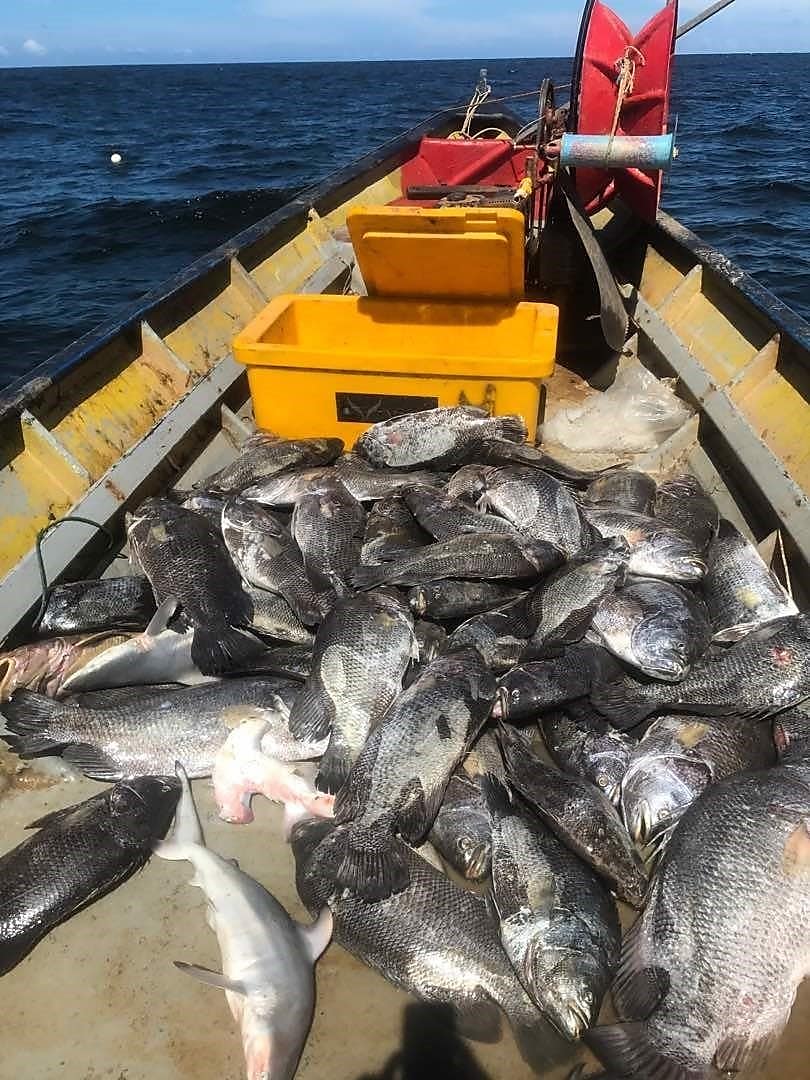 The community designed net-hoist winch tool (ie. at the bow of the boat) that Brique Engineering Solutions will manufacture with Sarawakian vocational college students.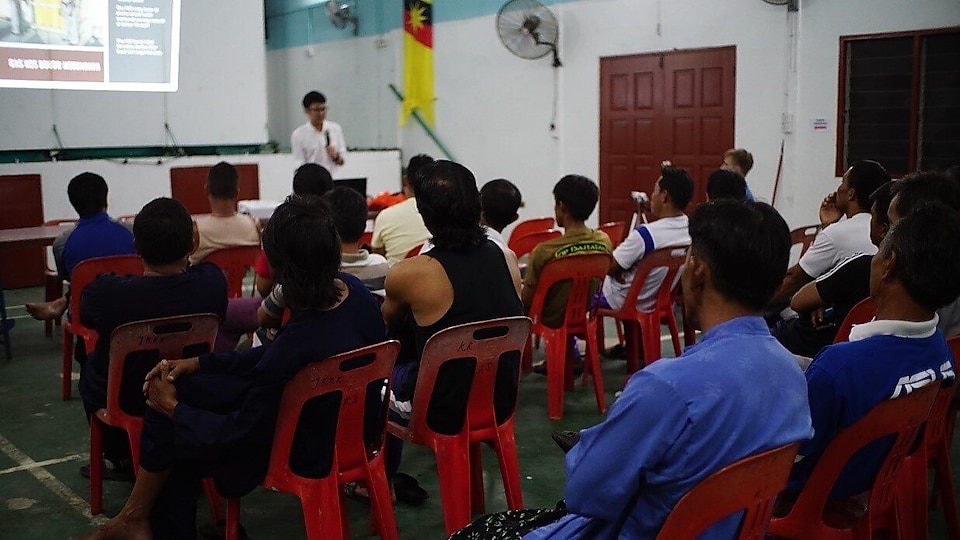 Haaziq explaining sustainable fishing practices to the Kuala Sibuti fishing community in Sibuti, Sarawak.
You may be interested in
A collection of media releases published for the Shell Malaysia LiveWIRE programme.
In 1982, Shell established The LiveWIRE programme in the UK to offer free workshops and funding to young entrepreneurs with the objective of tackling the issue of unemployment.